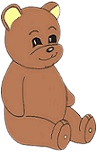 We are always looking for dedicated, passionate people to join our growing Team at Teddy Bear Day Care & Preschool.
Many of our Early Child Care Educators have been with us for decades. We are proud of our rich history of providing quality early care and education since 1972 and appreciate you reaching out!
If you are interested in joining our Team, please let us know more about you.
Are YOU looking for a CAREER that makes you feel like you are making a BIG difference in the world?
If you enjoy spending time with young children, ages 6 weeks to 5 years, then you may be a great fit for Teddy Bear Day Care & Preschool (TBDC) at one of our VA locations in Alexandria and Fairfax.
We're always looking for caring, positive, and energetic individuals to help provide quality child care to our growing enrollment of amazing children, while desiring to learn more about having a career in early childhood education.
If you're ready to be part of a work culture that has existed since 1972 that believes in our employees and strives for excellence, TBDC is anxious for you to apply* and learn more about us.
*You can submit a resume through Indeed or by emailing it directly to us at dwebb@tbdcva.com. You may also fill out the form below.